118th N.Y. Vol. Inf. Co. F; USV
1st Regiment, 10th Company
"The Adirondack Regiment"
Historical Re-enacting Unit
Web site under construction!!
Web Master Dave McMahon
Jeweled Staff Badge
Second Brigade, 1st. Division, 18th Corps.
The shape, quatrefoil, indicates the Corps.; the color, red, indicates the Division
and the number, 2, set with jewels in this badge, indicates the Brigade, the ribbons, red, white, and blue.
ABOUT US/UNIT MISSION:
We are a Historical Re-enacting Unit, located in Northern NY. This unit is one of the largest re- enacting Units in Northern New York. The unit also boasts a large Civilian Corps. Please refer to any or all of the areas in this site, which peek your interest or curiosity. I hope you enjoy learning about this unit & this website. We welcome your comments and inquiries about this site & about our unit as a whole. To learn further about this unit, please refer to our unit's By-laws or send us an e-mail with your questions. If you are interested in becoming a member of this unique unit, please refer to our "New Recruit" section, located on this page. The unit primarily reviews applicants from the Northern N.Y. region, but can refer you to numerous other units belonging to the USV,(United States Volunteers) as you may indicate or request. Our unit works very closely with other re-enacting units in this region. If you are interested in having our unit do an educational program for you or your organization, club or school. Please refer to our "Educational Opportunity" section for further information on this topic.
Our Mission:
The 118th N.Y. Vol. Inf. Co. F is a safety minded and authentic, historical, not-for-profit organization with the goal to portray and educate the public on the lifestyle of the soldiers and civilians during the period in American History known as the "War of the Rebellion" or the "Civil War". The unit endeavors to accomplish this purpose through an accurate portrayal and impression primarily through the view of typical soldiers and their families. The unit does not condone or endorse emphatically any policy or practice of hatred, racism or bigotry.
A Brief History of "The War of the Rebellion" or the "Civil War" (1861 – 1865)
The "War of the Rebellion" was the most violent and fateful experience in American history. In four long, bloody years 623,026 soldiers would litter American soil. In 1860, that would be approximately 2% of the U.S.'s total population. Civilian deaths would peak this senseless four year slaughter to roughly well over one million dead. Approximately three million men would fight for their cause. Brother against brother, father against son. The monetary cost would exceed 2.5 million dollars per day or a grand total of 200 billion in the four years of bloody carnage. More Americans died as a direct result of the Civil War, than all American lives lost from the Revolutionary War through to the present day Iraq War, combined! Between 1861 & 1865, 10,455 battles would be fought at a rate of approximately 6.5 per day. Battlefields, with names such as Gettysburg, Bull Run, Sharpsburg (Antietam), Fredricksburg, Shiloh, Cold Harbor & The Wilderness, would forever burn into the pages of American history. For on those battlefields a nation and a people would forever change. Confederate General Robert E. Lee stated it best at the battle of Fredricksburg, Va.. "It is good that war is so terrible, lest we may never forget it's cost".
America has paid a terrible price in human life to uphold this nation to what it is today. Let us not forget the 623,026 Americans who gave their life on our own soil to preserve this nation and give us the right to call ourselves The United States of America.
Pvt. Franklin Johndro
Co. A, 118th N.Y.
Pvt. Johndro was awarded the Medal of Honor @ the Battle of Chaffin's Farm, New Market Heights (Sept. 28th-30th, 1864), when he captured 40 Confederate soldiers, under fire, single-handedly on September 30th, 1864. During the battle, the unit lost 10 enlisted men (killed or mortally wounded), 4 Officers & 53 enlisted men wounded.
A Brief History of the 118th N.Y., Vol. Inf.
"The Adirondack Regiment"
The 118th N.Y., Volunteer Infantry mustered into service on August 18th-20th , 1862 @ Plattsburgh, N.Y., City Hall Barracks,
comprising of 10 companies (approximately 1,020 men) from Essex, Warren & Clinton Counties from the Northern Adirondack
Region of the state. Thus its nick-name "The Adirondack Regiment". The companies were recruited principally: A @ Queensbury
& Plattsburgh; B @ Chazy, Ellenburg & Saranac; C @ St. Armand, Jay, Keene, North Elba & Wilmington; D @ Horicon, Chester,
Johnsburg & Luzerne; E @ Crown Point, Moriah, Newcombe, North Hudson, Schroon & Ticonderoga; F @ Essex, Elizabethtown,
Moriah & Westport; G @ Luzerne, Bolton, Caldwell, Johnsburg, Stony creek & Warrensburg; H@ Plattsburgh; I @ Champlain, Chazy, Dannemora & Mooers; K @ Ausable, Black Brook & Peru. The regiment departed for Washington, D.C. on September 3rd,
1862, leaving Plattsburgh to Whitehall & then boarding steamship & rail bound for New York City. Upon arrival in N.Y.C. the
regiment was issued Enfield rifles. The regiment was commanded by Col. Samuel T. Richards. The regiment left N.Y.C. the following day using the Camden & Amboy railroad route, destined for Washington D.C.. The 118th N.Y.V served as a provisional
brigade in defense of Washington D.C. until April of 1863, when it received orders to report to the Chesapeake Bay, VA. region,(near Suffolk, Va.) where it was assigned to the 7th Army Corps, 1st Brigade, Getty's Division, & ordered to perform garrison & provisional duty @ Yorktown, Norfolk, Portsmouth & Newport News, Va.. The regiment remained with the 7th Army Corps,
through 1863, seeing limited action in North-eastern VA. (Antioch Church, Baker's Crossroads, Franklin & South Anna Bridge),
with 11 reported killed, wounded & missing.
In April of 1864 the regiment was re-assigned to the 18th Army Corps, under Gen. James Butler, 2nd Brigade, 1st Division. While
with the 18th Army Corps the regiment saw the majority of their action during the war. The 118th N.Y.V. had the misfortune to
take part in the dismal Bermuda Hundred Campaign, where the Army of the James was held in check repeatedly by a much smaller rebel force under
the command of Gen. P.T. Beauregard. The regiments most notable (and most costly) engagement was at Drewry's Bluff, where it lost 199 men in
killed, wounded, missing & captured, but received commendations for holding their ground while the entire left flank of the army collapsed. The
regiment's other engagements during the campaign were : Port Walthall Junction, Chester Station, Swift Creek & Proctor's Creek. Following
engagements in 1864 included, Cold Harbor (32 killed & wounded), the first assault on Petersburg (21 killed & wounded), In the trenches around
Petersburg (43 killed & wounded), Fort Harrison (67 killed & wounded) and continuous action on Darbytown Road on the advance to Richmond (111 killed & wounded). The 118th N.Y. was reportedly the first organized federal infantry regiment to enter Richmond after its fall in April of 1865. The
regiment was briefly assigned to the 24th Army Corps, 2nd Brigade, 3rd Division while in Richmond, VA. & the pursuit of Gen. Robert E. Lee & the Army
of Northern VA.. The 118th N.Y. was present at the surrender of Gen. Robert E. Lee & the Army of Northern VA @ Appomattox Court House on April
9th, 1865. The regiment was then returned to Richmond to provide provost & garrison duty in the fallen city.
The 118th N.Y. V. was mustered out of service @ Richmond, VA. On June 13th, 1865, having lost by death (killed & mortally wounded) during service,
6 officers and 98 enlisted men, 188 men by disease & other causes, a total of 292; of whom 45 died in Confederate prisons. Veterans & recruits not to be discharged were transferred to the 96th N.Y. Vol. Inf
Listing of Officers
Col. S.T. Richards
Lt. Col. Oliver Keese Jr.
Maj. J.F. Nichols
Adjutant, Charles E. Pruyn
Quartermaster, P. K. Delaney
Chaplain, Rev. Charles Hager
Surgeon, Dr. John H. Moses
Sgt. Maj. ?
Quartermaster's Sgt., J.H. Northrup
Company A: Captain J.H. Norris, 1st Lt. Edward Riggs, 2nd Lt. W.E. Chamberlane
Company B: Captain L.S. Dominey, 1st Lt. John L. Carter, 2nd Lt. W.H. Tinney
Company C: Captain J.H. Pierce, 1st Lt. S.L. Washman, 2nd Lt. J.R. Butrick
Company D: Captain R.P.Smith, 1st Lt. C.W. Berge, 2nd Lt. Henry Smith
Company E: Captain J. Palmeter, 1st Lt. J.R Seemans, 2nd Lt. J.K. Brydon
Company F: Captain W.R. Livingstone, 1st Lt. John L. Cunningham, 2nd Lt. Wm. H. Henderson
Company G: Captain D. Stone, 1st Lt. ? Smith, 2nd Lt. S. Mattoon
Company H: Captain W.H. Bailey, 1st Lt. J.P. Holbrook, 2nd Lt. M.V.B. Stetson
Company I: No Information Available
Company K: Captain J.S. Stone, 1st Lt. J.S. Boynton, 2nd Lt. Henry M. Mould
(Google books interesting reading)

How to Join Events Civil War Links
Sponsorship and Donation Information
http://118thny.org/Sponsorship.htm
Burnett's Battery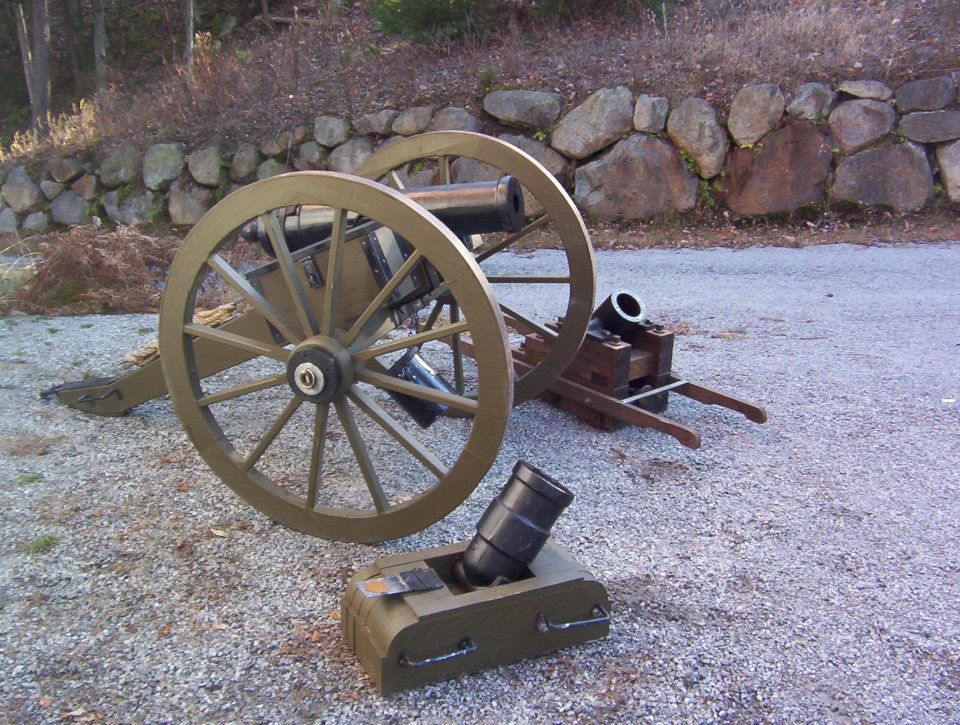 Civil War Cooking &Recipes Genealogy
http://www.justmilitaryloans.com/military-facts-u-s-civil-war-facts-sheet/
National Rifle Assn. Friends of the N.R.A.
"New photos have been added"
Join us on Facebook
</html